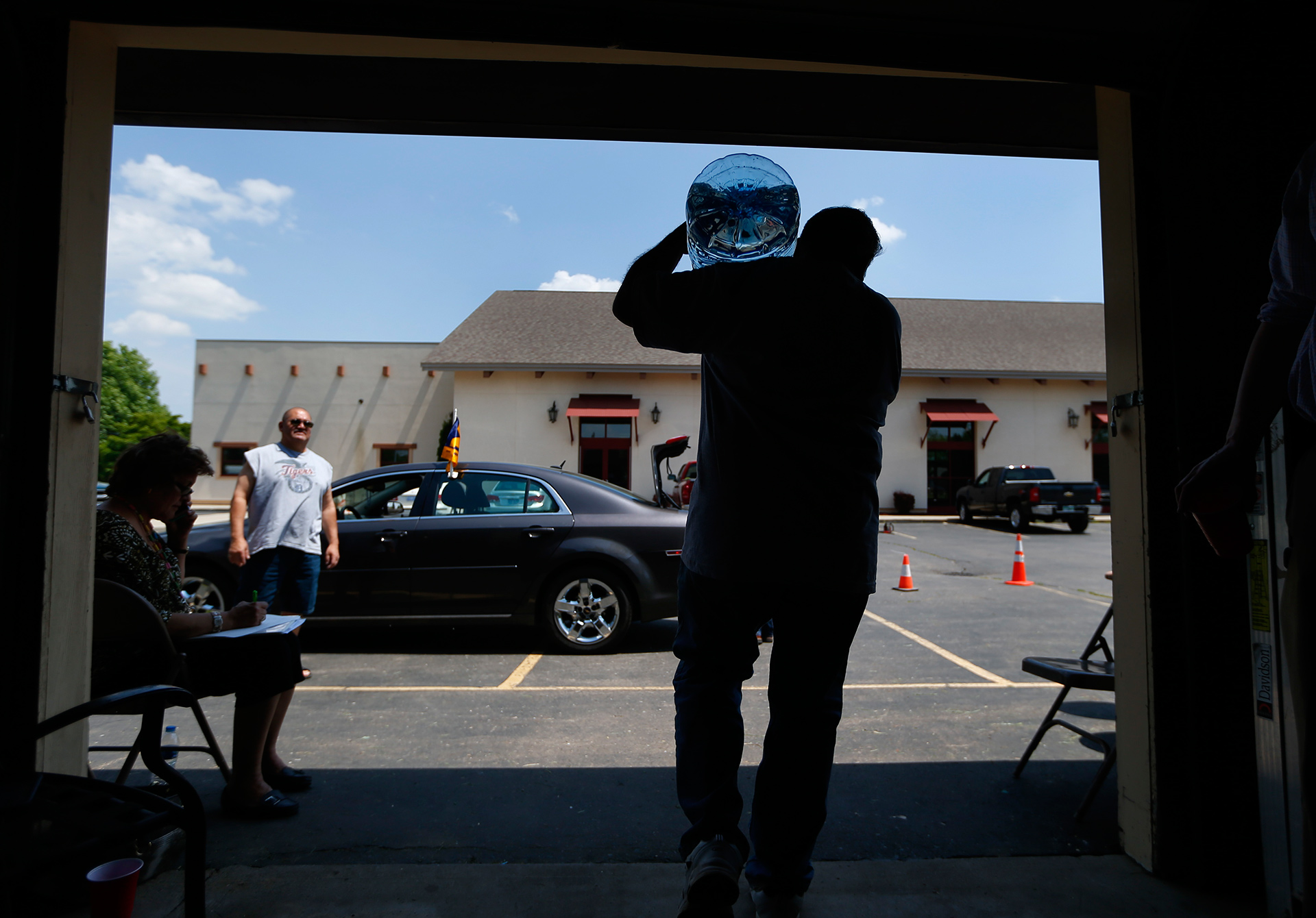 By Rasheed Wallace
October 18, 2016
"Every time I go, I'm amazed by the people, but I'm sickened by the lack of help.
Don't believe the hype that you hear about the water being fixed. That water's not fixed. This shit ain't over. Just because it isn't being talked about doesn't mean it's over. Light still needs to be shone on this.
Just think of any other catastrophe that's occurred in the U.S. There's always been a government agency that's come help.
What if this had happened in New York? You mean to tell me that the people of Flint — just because it wasn't a natural disaster — can't get no help? That's ludicrous! The government just approved funding at the beginning of October, nearly two years after we learned that the water was fucked up. What took so long?
And that's just a long-term fix — money for big-picture projects. It's $170 million for a multibillion-dollar problem. It does nothing for the people who need clean water right now.
To make matters worse, I haven't seen any water trucks up there. Why isn't anybody sending up any water?
You want to hear the real ass-kicker, though?
The city stopped buying treated water from Detroit and started using water from the Flint River in 2014. (Governor Snyder says he didn't know the water in the river was contaminated, but state officials sent bottled water to government workers in Flint in January 2015, even though they were telling the residents that the water was safe.) Whether they knew it or not, when the government switched the water supply, it endangered the lives of everyone in the city.
And, to this day, the people of Flint still have to pay their water bills — they have to pay for water this is still unsafe and contaminated.
That's right. They still want those people to pay their motherfucking water bills.
You can read this and ignore it. You can say I don't know what I'm talking about. Look, I'm not a water expert. I'm not a scientist. But I've been to Flint. I've seen what's happening. We have a third-world situation still going on in the United States of America. That's the truth.
The cameras are gone, but the people are still there, and they still need our help."